Club Necaxa Token (1 of 1)

First-ever sale of an Equity Ownership Interest in a major professional sports team through a Non-Fungible Token
The
OI Professional Sports NFT
Liga MX Professional Soccer Team – Club Necaxa
1% Permanent Equity Ownership Interest on the Blockchain
The first of its kind OI Professional Sports NFT.
An NFT representing an actual Ownership Interest in a major Professional Sports Team.
Landmark opportunity to be the first and only person in the world to own this piece of history.
Represents a 1% equity ownership interest in Club Necaxa minted on the blockchain forever.
Created by b9lab and independently verified and audited by Solidified Technologies Inc.
Will not be duplicated – 1 of 1 special edition.
Not subject to dilution or future capital calls.
Transferable on the blockchain.
Includes many perquisites, including unique access to the team and its facilities, tickets to home and away games, championship ring, and team merchandise.
A portion of proceeds from NFT sale will go to Project Sunshine and Rayos de Luz.

Established in 1943, it consists of 18 clubs which play two separate seasons each year (Summer and Winter).
Most popular sports league in Mexico which has over 128 million people (10th largest population in the word) and a GDP of over $1.26 trillion.
Most watched soccer league in the US, dwarfing both Major League Soccer and the Premier League – with the most watched Liga MX game in 2020 drawing 2.5 million viewers on Univision while the most viewed Premier game was only 750,000 viewers.
Liga MX draws the largest crowds on average of any football league in the Americas and the third largest of ANY professional sports league in North America behind only the NFL and MLB.
Recognized as the league where top talent is produced and sold to other markets with the 2020 season seeing 10 top Liga MX player sales to MLS teams.
Minimum 5-year hold on relegation starting in 2020 insures consistent business model and long term retention of value.
Established 1922 and located in Aguascalientes in the north-central part of Mexico which is known as an industrial and tech power with Nissan, Toyota, Texas Instruments and Softtek all having headquarters there.
Strong culture of winning including 3x Mexican Cups, 2x Liga MX championships, 2x CONCA-CAF Champions Cups.
World class facilities and academy including a 23,000-capacity stadium in the heart of Aguascalientes, Estadio Victoria, one of the top training complexes in Liga MX and a football academy/school with two local campuses and eight affiliates around Mexico.
Main Upside Opportunities
Latinos are the largest minority group in the United States with over 36 million U.S. residents identifying as Mexican. Projections indicate that 29% of the US population, or 127 million Americans, will be Hispanic by 2050.
International and local media rights growth with pending contract renewal.
Potential large sponsorship growth in line with media rights and viewership maturation.
Continued sale of players.
2026 FIFA World cup joint bid to drive interest and growth in the sport.
Future cooperation with MLS on multiple competitions and platforms.
Strong Ownership & Management Team
Ownership group consisting of a highly respected and accomplished family with deep roots in Mexico combined with the first US investment group to invest in a Liga MX team – both groups have successful historical involvement in professional soccer (including Liga MX, Major League Soccer, and the Premier League).
Successful CEO and Board member of multiple public companies, highly regarded private investor, including in professional sports (DC United in MLS; Swansea City in Premier League, and New Zealand Breakers in the NBL), and gaming (G2 Esports and Epic Games).
Private investor with activities in the financial, venture capital, information technology, media and entertainment, content, sports, branded restaurants, consumer and real estate businesses in Mexico, Spain, United Kingdon and the United States.
Seasoned sports executive with deep operational soccer experience including senior executive positions with both DC United and Swansea City.
Took over the role of the Chief Executive Officer of Club Necaxa in April 2017 and oversees all football and business operations at the Club. He has consolidated the team in the first division of Mexican football and has grown the Club's revenues significantly in the last 3 years. During his tenure, the Club has achieved two Cup Titles and is competing to win a Liga MX Championship.
Globally Recognized Investors
Uniquely diverse including current and former athletes that have all been all-stars and won the highest competitions in their respective sports, well-regarded and dynamic celebrities, as well as several of the smartest and most successful professionals in the world of finance including: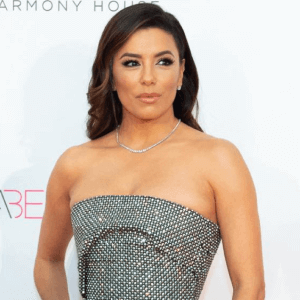 Eva Longoria
World-renown Mexican American actress, producer, director, activist, and philanthropist with over 8 million Instagram followers.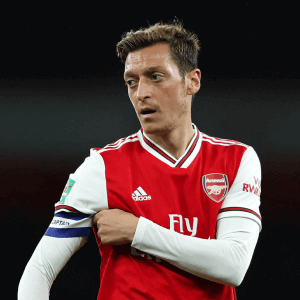 Mesut Özil
One of greatest European football players ever nicknamed "The Assist King" and Winner of 2014 FIFA World Cup with Germany; over 85 million social media followers.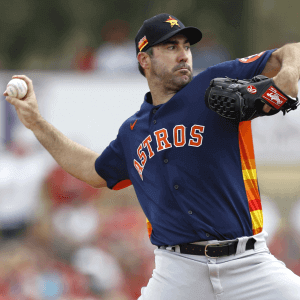 Justin Verlander
One of Major League Baseball's greatest pitchers of all-time, currently with Houston Astros, Word Series champion, 8x MLB All-star, 2x Cy Young Award winner, 3,000 strike-out club member, 3x no-hitters.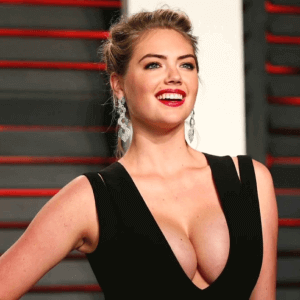 Kate Upton
One of the world's most recognized models and actresses who has appeared in multiple major motion pictures and been on the cover of countless magazines including 3 Sports Illustrated Swimsuit Issues with over 6 million Instagram followers.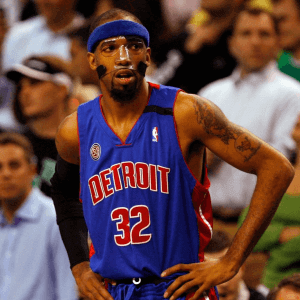 Richard "Rip" Hamilton
Played 14 seasons in the NBA, 3x All-star, 1x NBA Champion with the Detroit Pistons, NCAA Championship (University of Connecticut).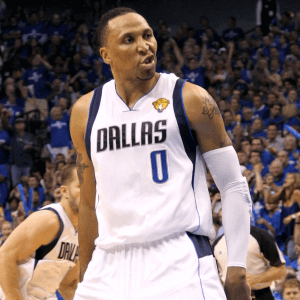 Shawn Marion
Nicknamed "The Matrix" due to his athleticism, played 16 seasons in the NBA, 4x All-star, 1x NBA Champion with the Dallas Mavericks.
Victor Oladipo
2nd overall pick in NBA draft, 2x NBA All-star, Sporting News College Player of the Year.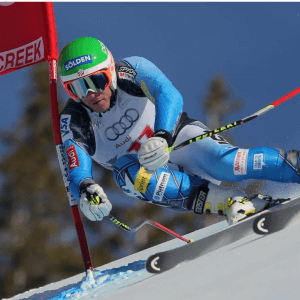 Bode Miller
One of the most well-known and accomplished professional skiers in history, 6 Olympic medals, 5 World Championships medals, 33 World Cup victories, 79 podiums, 2x overall World Cup champion, 6x World Cup champion in specific disciplines.
Investment Process & Timing
Interested parties should click here to register as an investor and obtain a non-disclosure agreement ("NDA").
This will provide access to the data room which will include a detailed presentation on this opportunity plus legal documentation supporting the NFT.
Presentations with Club Necaxa management can also be scheduled once the NDA is executed.
Bidding will be conducted via our website and will conclude at noon EST on Friday June 17th, 2021.